Jennifer Leahy
Clinical Psychologist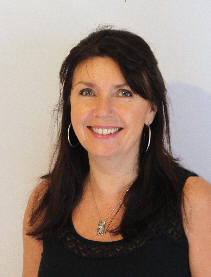 I am a Clinical Psychologist with more than 15 years' experience. I completed a Bachelor of Psychology (Hons) at the University of New England, Armidale, and Master of Clinical Psychology at the Australian National University, Canberra.
I have been working in private practice since 2007 and prior to that I worked in the public mental health system.
I have training and expertise in a number of therapeutic approaches including Cognitive Behaviour Therapy (CBT), Acceptance and Commitment Therapy (ACT), Schema Therapy, Eye movement desensitisation and reprocessing (EMDR), and Dialectical Behaviour Therapy (DBT).
I have expertise treating a wide range of presenting problems and have a particular interest in helping people with anxiety disorders (panic disorder, generalised anxiety disorder, social anxiety), and trauma related issues.
Registrations and Memberships in Psychology
Registered with the Psychology Board of Australia with endorsement in the area of Clinical Psychology
Member of the Australian Psychological Society (APS)
Fellow of the APS College of Clinical Psychologists
Member of the EMDR Association of Australia
Member of the EMDR and Psychology APS Interest Group
Registered with Medicare Australia as a provider of Clinical Psychology services
Registered with the Department of Veterans' Affairs as a provider of Clinical Psychology services
Registered with SIRA as a provider of psychology services for people with workers' compensation or CTP insurance claims